Discover the Stock Mirrors of Baroque Mirror®, quick delivery!
Private Collection
Fast delivery time!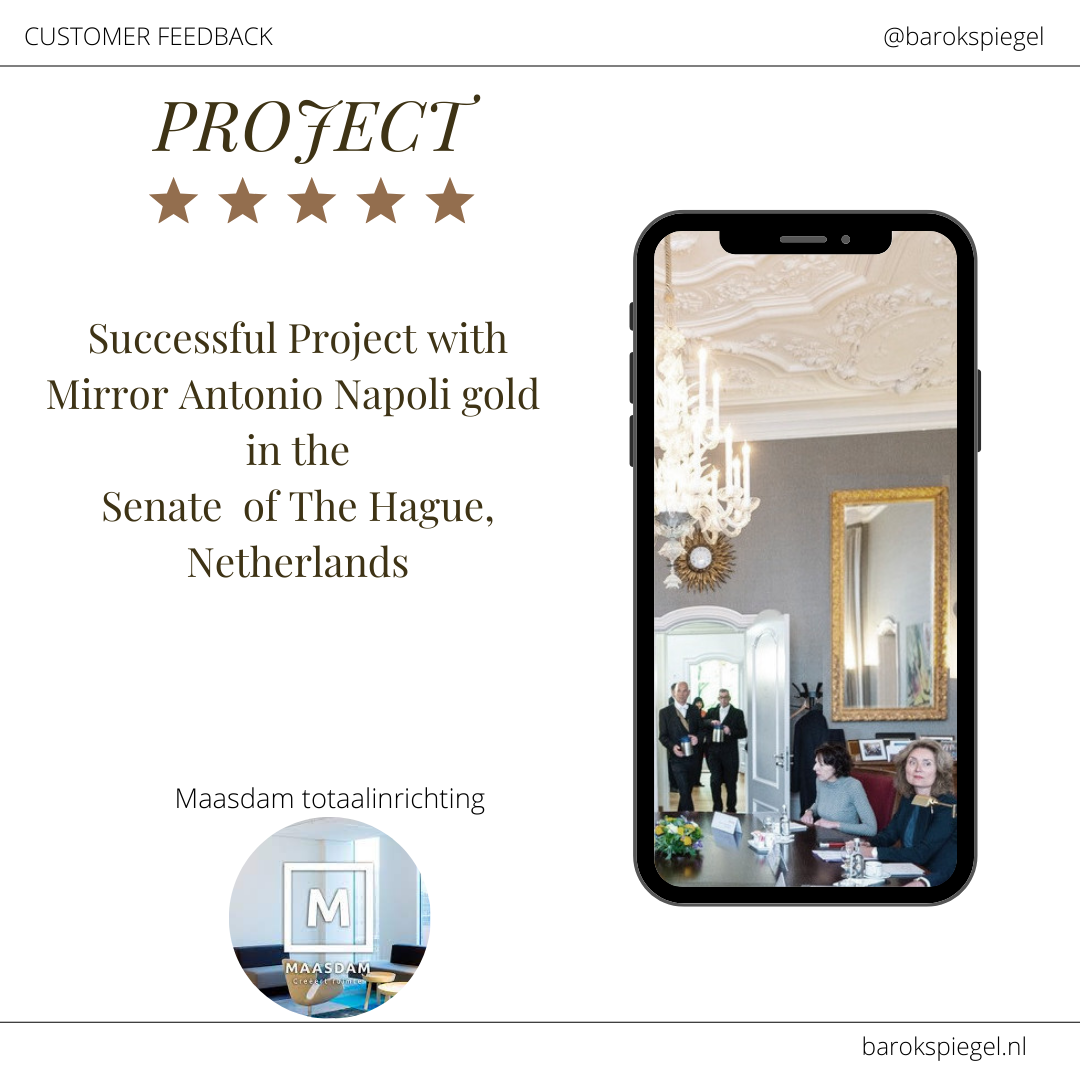 Fast delivery mirrors
Whether you live in Friesland, Limburg, Amsterdam, The Hague, Leeuwarden or Eindhoven, we can always deliver quickly with our mirrors from stock. Also we drive daily to Belgium to deliver mirrors.
If you order or call us in time, the mirror can sometimes be delivered the next day.
In our mirror atelier in Hommerts (Sneek) we have a large stock of at least 1000 all kinds of mirrors.
Fast delivery in the Netherlands is free, for other Belgium and Germany and other European countries we ask a shipping fee. 
Fast mirror supplier for projects
Sometimes there are projects or interiors and at the last moment mirrors have to be ordered.
Then at barokspiegel.nl you are at the right address because we can also deliver the mirrors in stock super fast for project furnishings, hotels and hairdressing salons!
Please contact us by telephone and ask about the possibilities. Tel. Jolanda 06 215 16 836
Quality mirrors
Our fast delivery never goes at the expense of our quality! We assemble each mirror ourselves before delivery, the whole process is checked, the mirror glass is polished and the mounting brackets mounted. This way you are never surprised when the mirror arrives and you are assured of a Quality mirror!
The mirror is transported with special transport so damage is limited to a minimum.
Also our mirrors are always provided with Eco and Safe glass, for shops or public spaces this is really very important.
Possibilities mirror fast delivery
In consultation we can arrange an Express delivery or a 24 hours delivery.
There will be forbidden costs which differ per delivery.