Discover the most beautiful bathroom mirrors of Barokspiegel®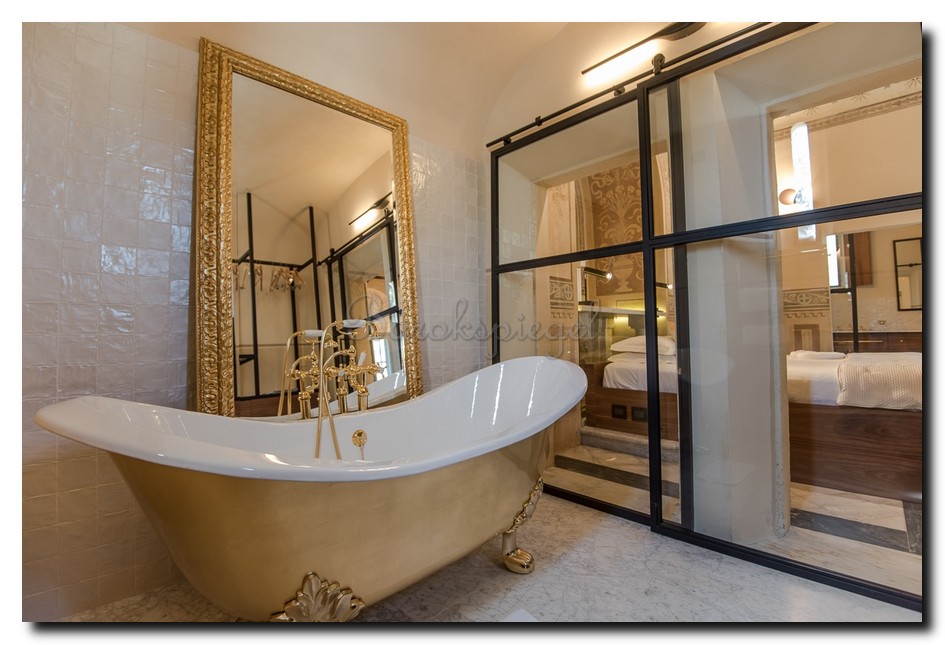 What is a bathroom without a mirror?
Exactly, then the bathroom is incomplete. Having a mirror in the bathroom is so integrated into our system, that you'd really miss it if it wasn't there. Think about it... For example, if you're a man going to shave your beard, it's nice to be able to see what you're doing.
What size mirror should I choose?
You often see a smaller or a round mirror in the bathroom. This is practical, especially in a smaller space. Do you want to make a real statement? Then you can choose a striking or wide frame. Instead of two mirrors next to each other, it can also be nice to place one large and wide mirror above the sink. As you can see in the pictures above, a lot is possible! Are you a little creative? Then you could also create a mirror wall with several mirrors on, next to and under each other. 
When choosing a bathroom mirror, what should I keep in mind?
Maybe you wonder if every mirror in our range is suitable for the bathroom, because this area is often moist. The answer is yes, every mirror is suitable.We work with quality materials that are resistant to moisture. In addition, today's bathrooms are well ventilated.
Lighting is also very important for a bathroom mirror. Make sure that the size of the chosen mirror matches the lighting and vice versa. One small light above a large mirror does not illuminate the entire surface, for example. Do you want your mirror to seem floating? Then you can also consider installing LED lighting behind the mirror.


With mirror greetings,
Michelle
The mirror stylist of Barokspiegel.
*** Translated with www.DeepL.com/Translator ***