Discover the most beautiful toilet mirrors for the toilet from Baroque Mirror®
A mirror in the toilet or bathroom is atmospheric, space-enlarging and practical!
At Barokspiegel we let you look inside many toilet areas!

The toilet, a place where you come several times a day is often a small and boring space. 
It is important to give the toilet area some extra attention. 
Not only for yourself, but also for other family members or visitors who sometimes visit the toilet. 
With a beautiful mirror you can give this small space a completely different look in a simple way!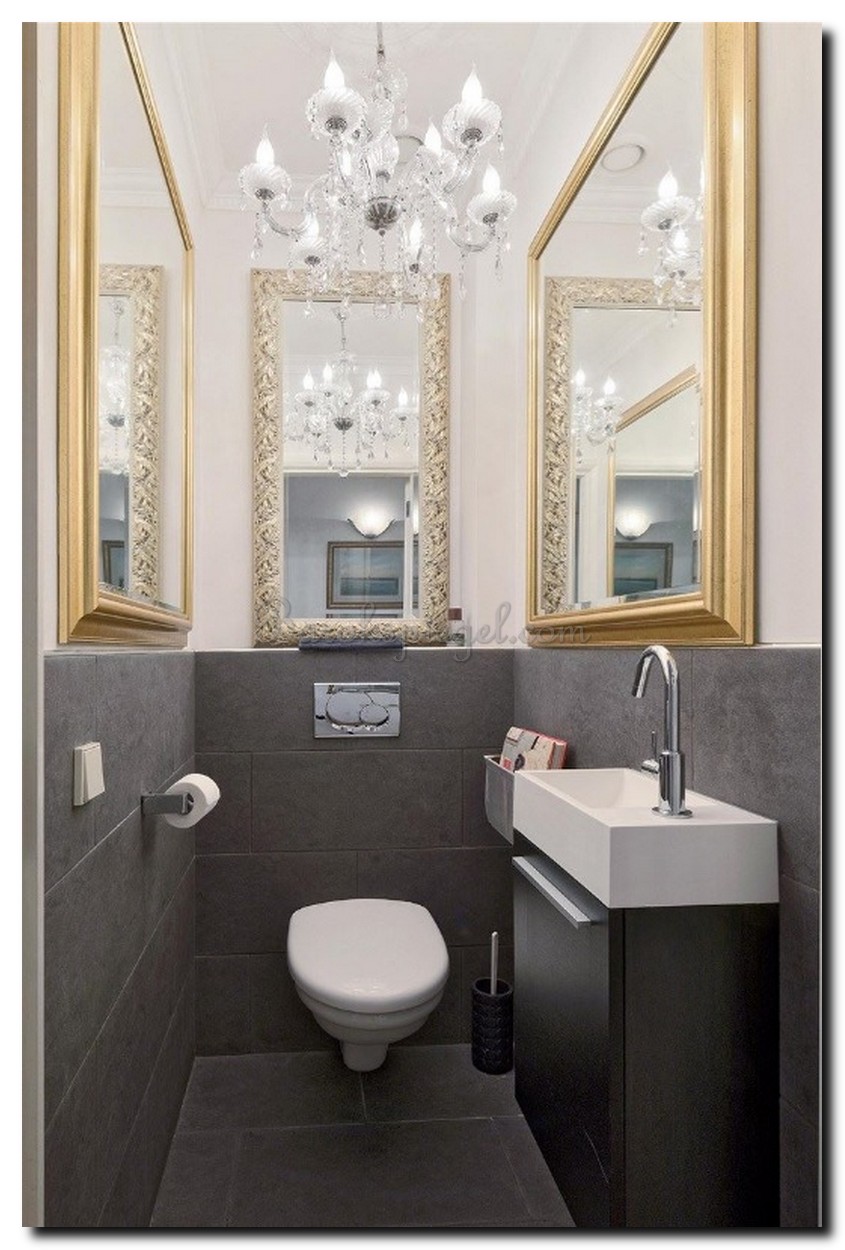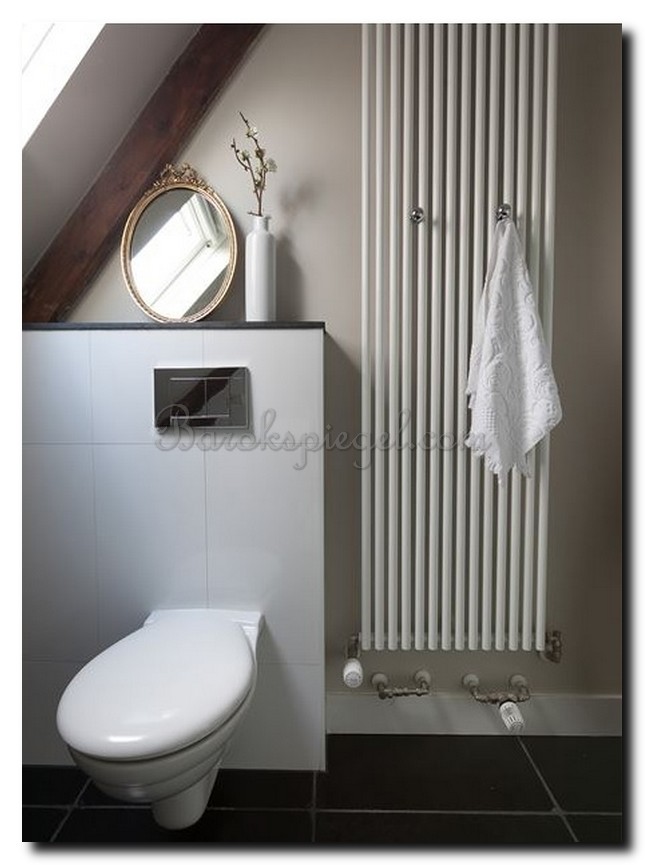 Give your toilet room or WC more atmosphere with a mirror

The toilet area is the business card of your house, hotel or restaurant. This is a lesson I learned from my time in the hospitality industry. 
Think about it..., there is probably a toilet you have had a 'bad toilet experience' with. Or a toilet you like to use because they have nice soaps, for example? Or something extra like warm towels or perfume. Or those beautiful toilets at that particular place with those lovely, chic, ornate big mirrors. YES, there it was... The bridge with mirrors.

Because a mirror can make an excellent contribution to turning your toilet area into a business card. With a beautiful frame it adds atmosphere and we as humans also like to be able to take a look in the mirror to see if our hair etc. is still in good condition when we are resting. We also like to be able to look in the mirror to see if our hair etc. is still in good condition when we take a break on the toilet.

Which mirror should I choose for my toilet?

A mirror above the washbasin can be nice. You often choose a small format mirror but you can do a lot with shapes, for example a round or oval mirror. With a round or oval mirror you break the straight lines that are often present in a toilet room.

If you have a large toilet room, a large full-length mirror can also be very handy. Especially in restaurants and bars you see more and more a large mirror and the ladies love it!
A large mirror gives the toilet more light, atmosphere and space.

Do you have a separate room with a sink before you enter the toilet? Then you can also very nicely place a large mirror. So you create a nice dimension between washroom and toilet.

Do you want a striking mirror and do you have the space for it? Then also think about a decorative crested mirror. This can be a very good addition and an eye-catcher!

A mirror above the toilet 

A mirror differently in the toilet. Instead of a mirror above the washbasin, you can also place a mirror above the toilet. Placing mirrors standing is not only applicable on the floor or on a mantelpiece. It can also be placed perfectly on the wall or on the back of the toilet.

A toilet mirror in standard size or custom-made

Most mirrors can be ordered in several sizes. The sizes are mentioned per mirror model. Do you want a different size? Please contact us for the possibilities.
Apart from our online range of mirrors, we also have a frame shop with a choice of more than 600 frames. You can also make an appointment for this and drop by.
With our large selection of mirrors, you can always find the right toilet mirror.

Give your guests a great toilet experience
Give your customers an experience and do not just hang a mirror plate on the wall but choose for something beautiful, for quality, a mirror with a nice frame.
Stay true to yourself and decorate the toilet in the style that suits your home, restaurant or hotel!
Your customers will also see if the toilet has been given some attention!


The largest choice in toilet mirror sizes

Toilet mirrors in standard sizes or custom-made

Toilet mirrors from 70cm, 80cm, 90cm to 180cm.

Large Toilet Mirrors: long, narrow and high from 40cm, 50cm 60cm to 180cm, 200cm, 210cm, 220cm, 230cm.

Crested mirrors small and large up to 75cm 

Large mirrors with a maximum size of 170cm x 230cm. 

We offer 15 standard sizes of mirror glass. 30x40 cm, 30x120 cm, 30x150 cm 40x50 cm, 50x60 cm 50x75 cm, 60x90 cm, 60x120 cm, 60x150 cm, 60x180 cm 75x100 cm, 80x180 cm 90x120 cm, 90x150 cm, 100x200 cm. The outer size of the mirror frame depends on the width of the frame, we have frames in wide and narrow sizes.

Why buy a toilet or bathroom mirror at Barokspiegel.nl

100% made in Europe (Italy and England)
Miralite pure mirror glass with facet (extra clear, without lead and copper, 30% recycled, 1035 standard)
Large mirrors extra thick glass and safe glass
Suspension brackets mounted horizontally and vertically
Free specialist transport in NL (BE a small shipping contribution)

2 year guarantee
Unique and exclusive range
High quality materials
Handmade from own production
Fair price no costs to wholesaler or importer